The ENCOURAGE consortium consisted of: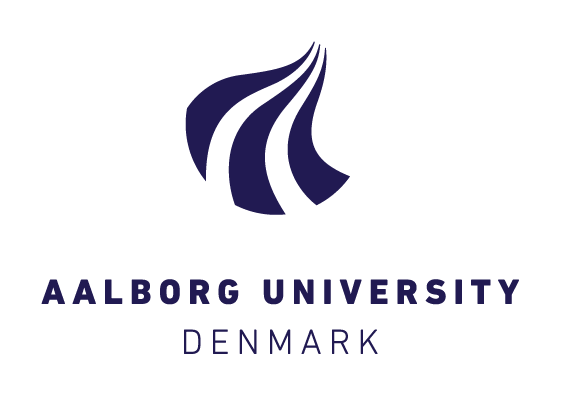 Aalborg University (AAU) was inaugurated in 1974 and is thus a young and modern university which, over the years, has grown to become a large, well-established research and teaching institution in Denmark offering quite an untraditional range of educational programmes and research in the fields of Humanities, Social Sciences, Engineering, Science and Medicine. Additionally, new opportunities for cooperation between the various academic fields, both in research and teaching, are continuously developed. In this way Aalborg University differentiates itself from the older and more traditional Danish universities with its focus on interdisciplinary, inter-faculty studies; an experimental curriculum based on an interdisciplinary basic course with subsequent specialization; a pedagogical structure based on problem-centred, real-life projects of educational and research relevance – which internationally has become known and recognized as 'The Aalborg Experiment' or 'The Aalborg Model'. Furthermore, Aalborg University also greatly emphasizes international relations and cooperation.

Energi Nord is a Danish energy trading and counseling company based in Aalborg. Energi Nord is co-owned by three energy companies, namely by ENV, ESV and HEF. The primary business objective of Energi Nord is to act as the electricity distribution company on behalf of its owners, while managing operational and customer related tasks. Energi Nord co-owns Denmark's largest trading company, Energi Denmark.

Seluxit was started in 2006 and is privately owned by Mr. Daniel Lux and Mr. Morten Frederiksen. The company supplies specialized energy saving solutions for owners of residential and non-residential buildings. They include multiple types of sensors and meters, and also controllers capable to communicate wirelessly – via Z-Wave technology – with the deployed sensor network.

ADVANTIC SISTEMAS Y SERVICIOS is a high-tech SME which has an important background in information and communication technologies specialized in the field of wireless sensor networks (WSN) and other remote monitoring systems. Nowadays WSN has a huge variety of applications and business markets such as energy, construction, agriculture, environment, and industry processes. One of the most important challenges for ADVANTIC is the development of its skills in R&D projects in order to extend the market opportunities being totally involved not only in the state-of-the-art of the sensor market but also contributing to the development of the area.

GNARUM is an IT Services Company specialised on renewable energy. GNARUM is aimed at developing IT tools for energy producers, utilities, operators, and marketers providing individualized solutions for optimal management of renewable energy assets, improving daily functionality and profitability in energy markets. GNARUM's suite of offerings includes accurate supply-side forecasting and demand-side management, efficient and effective monitoring and operation of generation plants, and management of energy distribution systems.

Atos Origin is the 5th largest IT Consulting company, the 1st which has worldwide headquarters in Europe. The company's annual revenue is EUR 5.5 billion and it employs 50,000 professionals in 40 countries. Atos Origin is quoted on the Paris Eurolist Market and trades under the names of Atos Origin, Atos Worldline and Atos Consulting

Esvall Projet SA is a SME dedicated to the engineering in construction. Esvall Projet S.A. has been planning and monitoring HVAC facilities and energy supply of all kind of residential and industrial buildings since 1992, including new constructions and refurbishment of existing buildings. Include renewable energy sources in our designs has always been a key pillar in our company. Therefore all Esvall Projet engineers have a high level knowledge about de design of solar thermal systems, solar photovoltaic systems, geothermal systems and their integration into new and refurbished buildings. In addition, our company provides support in structural calculation of buildings.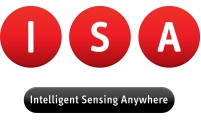 ISA – Intelligent Sensing Anywhere is an award-winning international company specializing in telemetry and remote asset management, and a global leader in different market segments. ISA exports products, applications, and solutions, which are recognized and implemented over the world, in the fields of electronics, software development, telemetry, and control. Applications can be found in the areas of environment, energy efficiency, oil &gas logistics, building management, and healthcare.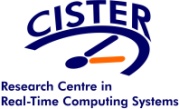 The School of Engineering of the Polytechnic Institute of Porto (ISEP), is a public higher education and research institution, one of the largest schools of engineering in Portugal (6000 students). The work in ENCOURAGE will be done by CISTER (www.cister.isep.ipp.pt), a top-ranked Portuguese research Unit based at ISEP. CISTER is currently graded Excellent in the evaluation processes of Portuguese research units, by an international panel, and is the only Portuguese centre in Electrical and Computer Science and Engineering with this grade in two consecutive evaluations. CISTER focuses its activity in real-time and dependable embedded computing systems and is currently one of the leading European research units in the area.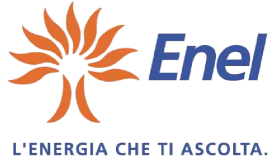 ENEL Engineering and Innovation  S.p.A. (ENEL IIN) is a part of ENEL Group, the principal electricity operator in Italy. ENEL IIN is a service division for the different companies of the group, managing the engineering processes related to the development and coordination of research activities. It assures the scouting, development and exploitation of the innovation opportunities for all the business areas of the group, especially those with the most environmental value. The Research Technical Area employs about 170 people and for more than 20 years has been active in the field of innovative generation systems, energy conversion, plant diagnostics and automation, generation systems from renewable sources, smart grids and energy efficiency.

eZmonitoring, is a leading supplier of SCADA & DCS software solutions  that provides Real-time Monitoring & Control Solutions across a wide range of competencies, the unique architectures of the solution allows the control and management of any device that can either receive new commands or can push out information.  eZmonitoring is specialist in the field of developing middleware for mulit-protocol solutions and dynamic centralisation of the data into a common easy to use interface.