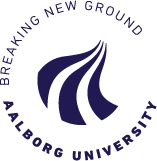 Aalborg University offers education and research within the fields of natural sciences, social sciences, humanities, technical and health sciences. Aalborg University currently consolidates and further develops its profile as a dynamic and innovative research and educational institution oriented towards the surrounding world. It is characterised by combining a keen engagement in local, regional, and national issues with an active commitment to international collaboration.
Read more at: http://www.en.aau.dk/
---

DTU is a leading technical university in northern Europe and benchmarks with the best universities in the world.
At DTU, we have always taken our role as a leading force within the technical and natural sciences seriously. We provide education, research and innovation at a high international level. Further, DTU has strived since 1829 to build sustainable bridges between academia and industry. In 2005, DTU manifested this by such accomplishments as concluding 350 partnership agreements with companies.
Read more at: http://www.dtu.dk/english
---

The Institute of Software, Chinese Academy of Sciences (ISCAS) is a leading research institute in China, which focuses on the fundamental theories of computer science as well as software technologies and their applications. As a part of the Chinese Academy of Sciences (CAS), ISCAS is a government-sponsored institution. Through our research results and innovations, we hope to establish an international reputation in academia and to assist in the development and growth of China's software industry.
Read more at: http://english.is.cas.cn/
---

East China Normal University, one of China's key universities under the direct auspices of the Ministry of Education, is sponsored by the prestigious national program "Project 211" and "Project 985". At present the university is made up of 18 full-time schools and colleges, 2 unconventional colleges and 4 advanced research institutes, with 54 departments offering 67 undergraduate programs.
Read more at: http://www.ecnu.edu.cn/